What have they done!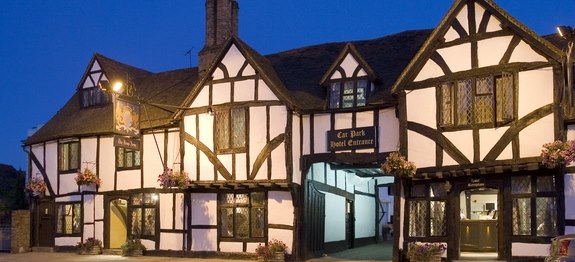 Kings Arms, Amersham
In the olden days, before colour radio, the two main buildings in any town were the church and the inn.
Growing up in Harrow, especially in my teens and early twenties, the local hostelry provided an increasingly important place. To meet friends and socialise. To create those memories that bring a smile to my face.
My friends and I sought out venues that had a sense of history - both in the beer they sold and their atmosphere. We ended up regarding those places as old familiar friends. The Castle, The Kings Head, The Half Moon, The Plough in Kenton, The Kingsfield Arms, The Roxborough Arms, The George and The Queens Head in Pinner, The Railway in Edgeware and numerous pubs in Bushey.
As I grew older I used them as landmarks when giving people directions ('.. turn left at The Bell and head towards Pinner...)
As I've grown even older (cough) my old 'friends' started to change into restaurants, private houses or worse - disappear altogether.
Some of them obviously had listed status, as such the facade of the Kings Head was retained when it was converted into flats.
From Geograph- The Kings Head
The Half Moon was listed as well.
The Half Moon Harrow.
And I thought the interior may have similar protection. An exert from WhatPub:
"This was one of London's Real Heritage Pubs, Harrow's oldest traditional pub, established in 1862 (and named after the shape of a local pond) and rebuilt in 1893, has half-timbered ornamental plasterwork with stained glass and etched windows. Three rooms – public, snug and lounge – surround a central bar. It has a covered and heated courtyard with former draymen's stables. Formally a Royal Brewery house, it was the venue of the first public enquiry into Britain's first fatal road accident in 1899. Following a period of closure, it reopened in May 2015 as a Authentic Indian Grill, Courtyard Shisha Lounge and Lounge Bar with In-House DJ."
Reading the first half you'd think that there
would
have been some kind of preservation order on it.
It did look like this:
Warm and inviting. An 'original' pub.
From Yelp:
"Traipsed all the way to Harrow to watch some friends play at the Half Moon's open mic night the other day. When you live in a more central neighbourhood of London, you feel like you've arrived in a different world. On a sunny day, Harrow is a lush and green suburb. On a drizzly night, it's just a bit depressing. The walk from the station seems to take ages until you eventually get to the pub.
The sensation of entering a parallel universe is even stronger on arrival. Everyone seems to know each other, this is a very friendly Irish bar, but they don't seem to see that many strangers. Compared to most music pubs in inner London, this just feels a little weird anonymity does have its advantages. When the music started we expected the scene to change a la From Dust Till Dawn .
Most of the music was rather folky, and every single act overshadowed by the hosting comperes adding their bit of random percussion. Our friends were brilliant, by the way, even though the sound system was not quite up to the job."
Now it looks like this:
From:
https://plus.google.com/102944893442630241622
Soulless vandalism.
I suppose it's the changing times - a drink at a pub is now so expensive, the local inhabitants have different cultures and habits, every other shop seems to be a bar or a restaurant or a take-away, so the traditional pub simply can't make ends meet.
It just seems a shame.